Client Retention and Group Program Leadership Consulting
With Group Program Specialist, Megan Huber
How to deliver and lead a group program that stops your clients from quitting, grows to exceed your wildest dreams and generates reliable, sustainable recurring monthly revenue.
How to deliver and lead a group program that stops your clients from quitting, grows to exceed your wildest dreams and generates reliable, sustainable recurring monthly revenue.
Let's end the frustration of losing members as fast as you gain them, break through group program client number plateaus and scale up your monthly revenue from client retention.
If a client retains their membership in your program for the entire duration of the program, there is a 90% chance that client will stay with you for years to come.
The key to retention for your group program is what happens after the sale once your new member joins the program. Handling your new clients in a group setting correctly can increase your new client lifetime value by 3X – 10X. This completely changes the financial stability in your business and the long term sustainability of your business.
The changes we'll make inside your group program will allow you to double, triple, quadruple, and even quintuple the program in as quickly as a year.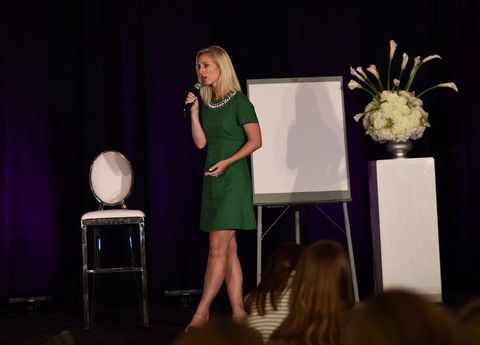 Client Retention Consulting is a tailored experience for high 6-figure to 8-figure service based businesses with a group program that is responsible for more than 50% of your company annual revenue. You must have at least 1 full year of experience delivering the group program we'll be working on together, have had at least one cohort finish the program, and a small team who is already supporting you in client delivery/services and program operations specifically regarding your group program.
There are certainly universal guidelines and principles I believe all group programs must adhere to as a result of my 17 years of experience in this category, there are of course nuances to every business depending on the size and scope of your overall business, who you work with, your individual goals, brand, etc.
For you, cookie cutter isn't going to cut it! You want and need an expert's eyes and ears on every element of your group program so that it can become the most sustainable and profitable version it is capable of becoming.
Oftentimes the way we begin a group program reaches a point where we must RETHINK many elements of the program so that it continues to serve us, the business, our clients, and our desired way of life.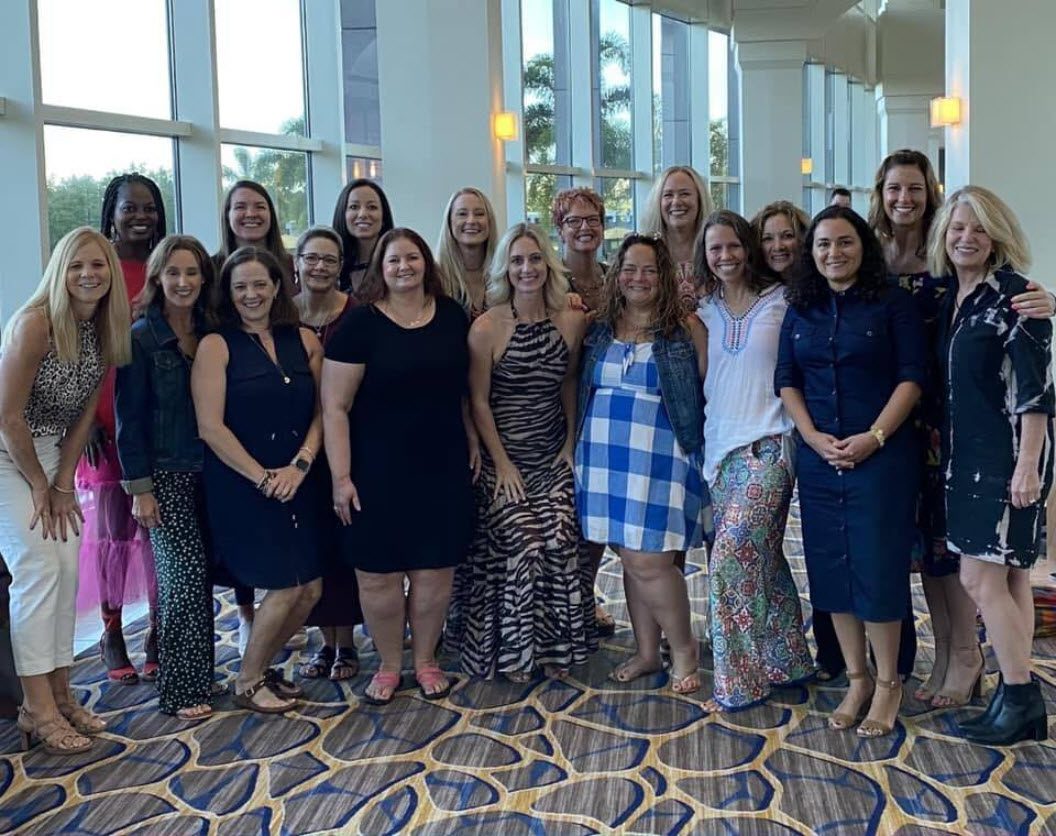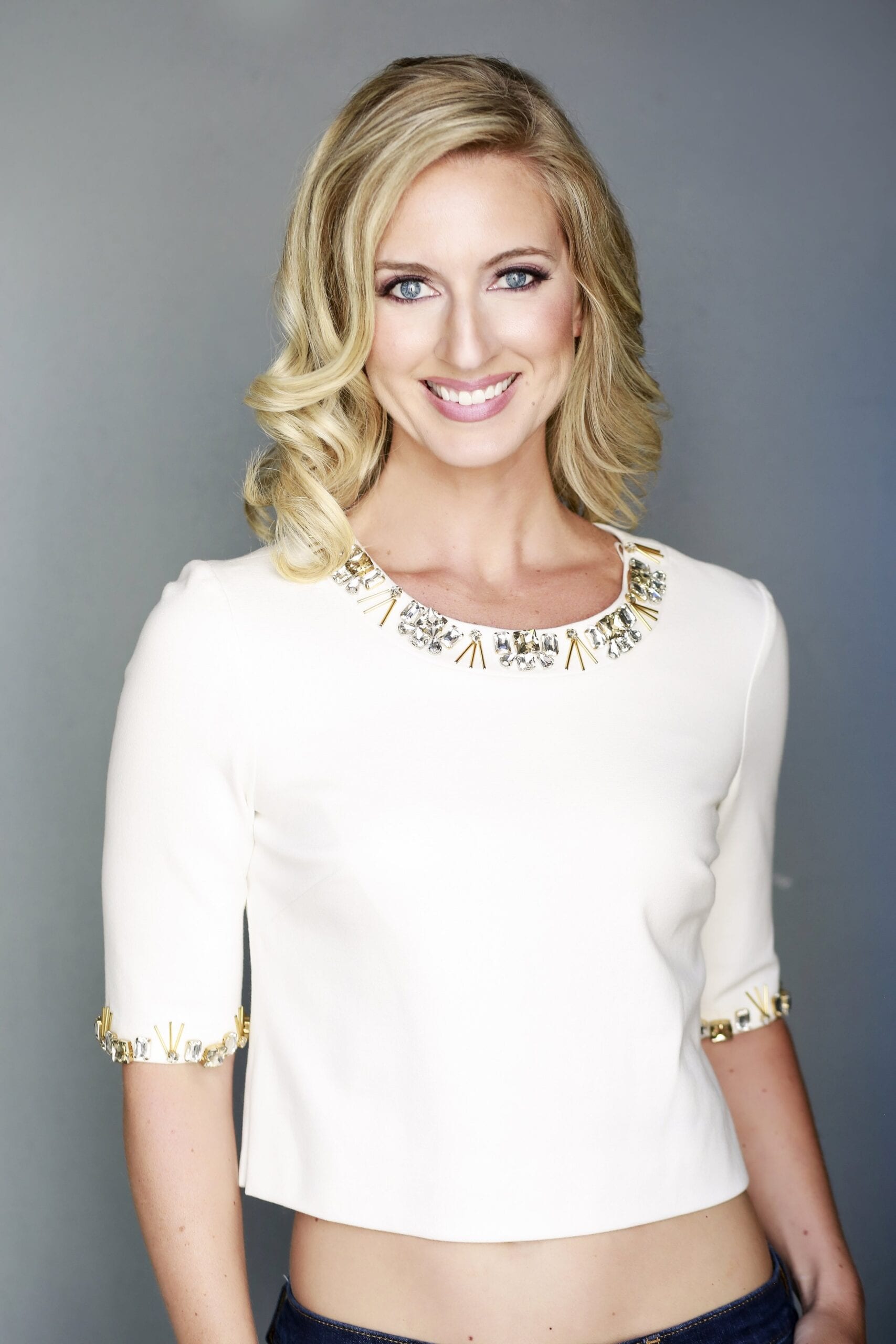 Client Retention and Group Program Leadership Specialist Megan Huber transforms coaches, consultants, experts and their teams into world class group program facilitators who design and deliver unforgettable experiences so that their clients remain satisfied, get incredible results, and keep coming back for more.
Megan combines her years of service in public education, athletic coaching, group program leadership, entrepreneurship and her ability to create sustainability and scalability through the right structure and leverage as a way to empower business owners to remove themselves from the day-to-day of delivering their group programs while clients still implement and get great results.
In addition to spending four years as the Director of Programs and Client Success inside a coaching company with group enrollment as large as 300 clients, she has run over 30 iterations of her own group programs and has led nearly 20 in person and virtual retreats.
The target outcome of Client Retention and Group Program Leadership Consulting is:
1: Diminish any drama and squash any chaos happening inside the group program so that you experience more inner peace and no longer spend your time putting out fires so that you can attract and retain clients to grow recurring revenue.
2: Shift delivery, format and structure of the group program that better suits client needs without confusing or overwhelming them which will lead to a 3X – 10X increase in client results, retention, renewals, cross sells, and referrals.
3: Determine the organizational structure, responsibilities and accountabilities of the team positions supporting the delivery and operations of your group program so that you still have a presence but are not experiencing a pattern of overwhelm, frustration and exhaustion. Ultimately, removing you from 80% or more of client delivery.
4: Optimize each step of your new client onboarding journey to stop your clients from quitting so you can grow recurring revenue.
5: Improve your influential communication, relationship building and leadership skills with both clients and team members by harnessing, exercising and enforcing your power as a leader. Clients will go from being quitters to lifers!
Audit
Pre-Audit of your group program. A complete audit of your group program curriculum, client feedback, client case studies, standard operating procedures, client onboarding process, program/client communications, program calendar and more for an extensive and thorough audit.
Evaluate
Private interviews with all team members involved in client delivery of the group program as well as with you, the business owner.
Reimagine
Full day of in person consulting with the company owner and any necessary team members we agree will be present.
Implement
4 months of ongoing training, support, and consulting with team members who are responsible for the implementation of group program delivery to increase client satisfaction, client results, client retention, client resells, and client referrals.
Cilent Case Study: Debbie White, Brand Expert
Before Working With Megan
Debbie's signature group offer wasn't hitting the mark on excellency in program delivery

There was no proper or formal onboarding system for new clients

Debbie didn't have any Team structures or systems in place

Thought she needed multiple offers to hit her goals

Managing all new programs, systems, and updates herself vs. Team
Cilent Case Study: Debbie White, Brand Expert
Steps We Took
Created systems so that operations of her company are repeatable and transferable to any team member

Rethinking her company purpose so that it supports her personal goals and the ability to exit…plus she moved to MEXICO!

Simplified her group program, reduced how often she teaches in her program, and honed in on her zone of genius to create a world-class branding program that is scaleable and effective.
Cilent Case Study: Debbie White, Brand Expert
What We Accomplished
Reaching enrollment goals

Increase in successful client results

Debbie's team

is up-leveling and creating five repeatable systems to break through client growth ceilings

Created a signature 7-Level checkpoint system for her Haus of Impact flagship program that will create roadmaps for her clients from beginner to 7+ figure rock stars
Cilent Case Study: Chris Williams, Business Coach
Before Working With Megan
Chris was offering TOO much 1:1 access to her causing her schedule to reach ultimate overflow

She was starting to feel stressed out and needed help in how to simplify and streamline her business and offers

Undercharging and needed to raise her pricing in order to reach her financial goals with ease

She was working 12 hour days trying to get it all done and starting to question whether she really wanted to continue in her business
Cilent Case Study: Chris Williams, Business Coach
Steps We Took
Limited one-on-one access to Chris

Brought on associate coaches to help scale her flagship group coaching program

Implemented the proper systems and processes that allowed Chris to streamline AND take a full week off every month
Cilent Case Study: Chris Williams, Business Coach
What We Accomplished
3Xed her revenue in one calendar year

Optimized the delivery systems of her flagship group coaching program and mastermind so that Chris can take off an entire week every single month from her business

Hired 3 associate coaches, 1 VA and 3 experts into her flagship group coaching program

Raised her investment levels of both group programs