Rise To Legendary Retreat For Visionary Leaders
Fall 2022 | Zihuatanejo, Mexico
Go on an adventure of the soul that challenges and shifts who you are, what you do, and how you lead on all levels including mental, physical, emotional, and spiritual

Follow your curiosity, build confidence, and navigate your unlimited potential and possibility in a nourishing, fulfilling environment that will be both transformative and life-changing.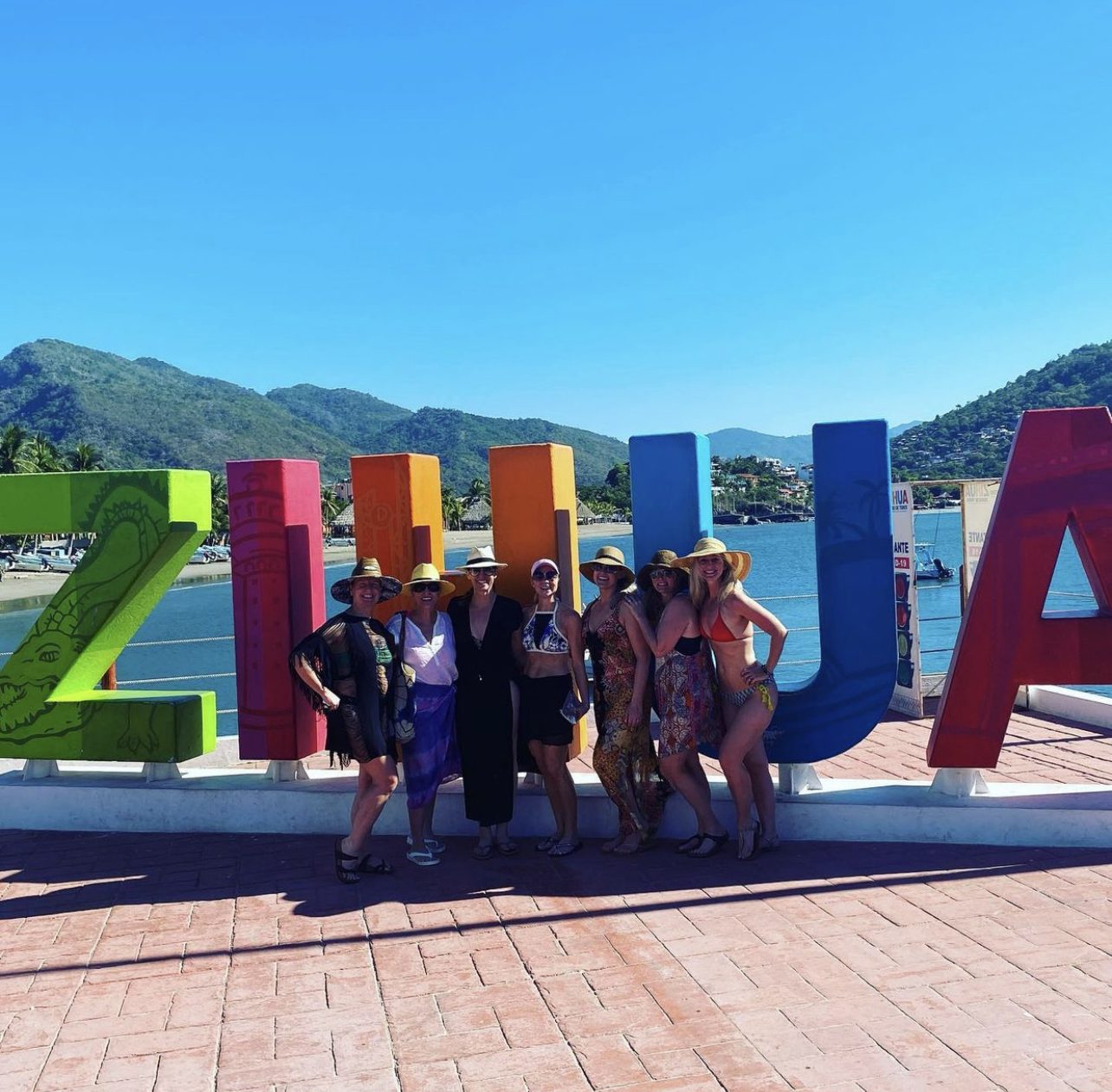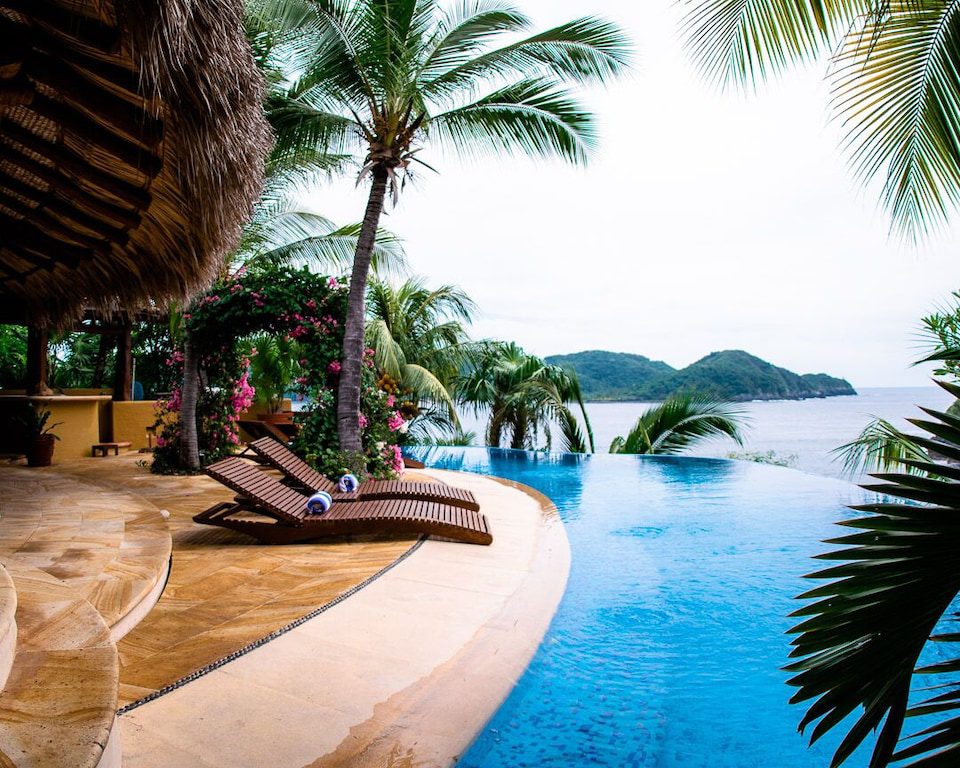 If you are feeling that you need a pause, a change, a shift, or a breath of fresh air, this retreat is calling you.
It will be a retreat unlike any you've experienced. Whether you need to recharge, reinvigorate, retool, or reinvent, we're ready for you, and you're ready for this experience.
There comes a time in every leader's journey where she no longer needs to learn what to do.
She is ready to be re-inspired and activated about how to
be
.
Each day at the Rise To Legendary Visionary Leader retreat consists of elevated leadership conversations, rest & play, exploratory business hot seats, deep listening, individual reflection, small group collaboration, outdoor adventure and connection to nature, healthy and delicious food, all designed to help you increase self-awareness, deepen your clarity and confidence, and align your passions with your purpose.

During the retreat, Megan will help you slow down, open, and be honest with yourself about where you are and where you want to be. Our curated experiences and exercises will help you see what is working and what isn't so you can awaken your consciousness and confidently make the choices your heart yearns for.

Megan will facilitate a vibrant experience for you to explore and further define how to live each day and lead your life and business  more authentically and intentionally. The friendships you make are sure to last a lifetime. You'll be a better person, colleague, friend, and leader because of the days spent on retreat in this stunning location in Mexico.

You'll be guided through exercises that are magical in simplicity and effectiveness.

Megan offers a soul-first, strategy-second approach to leadership and business development for leaders like you. Each retreat is unique yet shares a common outcome – an immeasurable feeling of confidence, connection, aliveness and authenticity..

Bringing together visionaries and entrepreneurs curious about pioneering new territory and developing new paradigms around leading your movement while living your legacy now.

You may even find yourself saying, "I am home" by the end.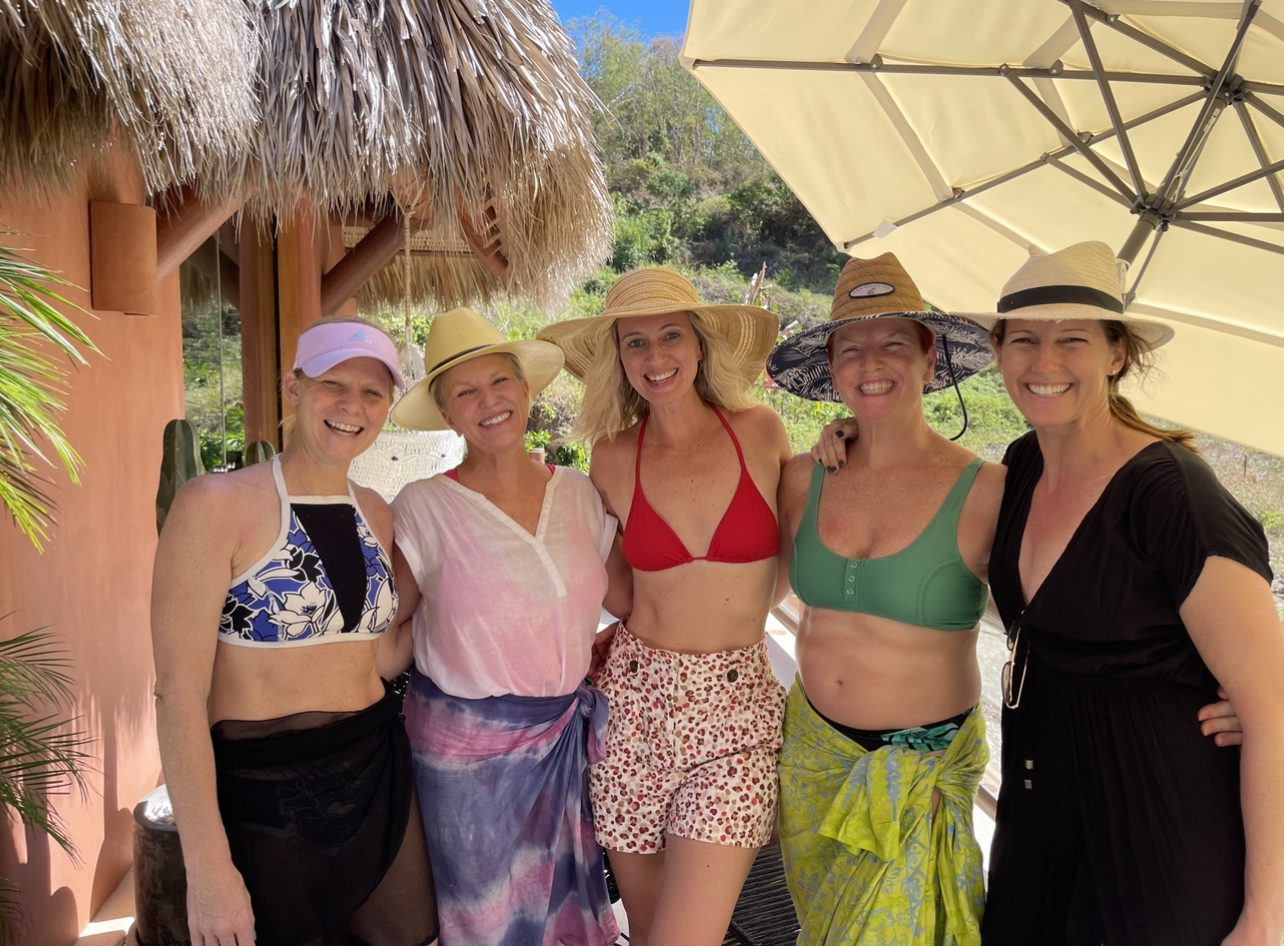 Refresh
Take a break from your schedule to invest in your life. We facilitate our retreats with an open, mindful, and holistic approach – designed to create the space you need to recharge your vision and rejuvenate your passion.

Explore parts of Zihuatanejo, Mexico you have to see to believe. You've been craving more time outside connected to and refueled by nature. You'll get it! Let the stunning blue ocean captivate you and the morning sunrise mesmerize you.

You'll leave inspired at the beauty all around you and the beauty inside you.

Hosting our retreats in nature helps reinforce and deepen the experience. You'll feel more connected with other participants, the conversations, and your thoughts as a result.

Reconnect
Change happens when we position ourselves in rooms with diverse groups of people. Build connections with new friends and establish lasting bonds with other visionary female leaders. Be seen and heard in your fullest form – flaws and all. Be in full acceptance of yourself and trust yourself more deeply.
Gather with a group of fellow entrepreneurs and leaders while experiencing growth in every area of your life. What will you give up? What will you start doing?
Experience a level of camaraderie and conversation you didn't think was possible.
Recommit
Renew your sense of purpose and possibility, recommit to or refresh your business goals, or take this opportunity to reinvent your business and yourself. Wherever you find yourself, the retreat will renew your commitment to your deepest calling. We're going deep. You'll be in a safe space to share your deepest dreams and most difficult challenges both personally and in your business.

Get the Guidance You Crave & Deserve
Our coaching is tailored to what is present to you, in the moment. We facilitate in a way that blends teaching, coaching, and listening so that we can personalize our coaching to your current challenges and aspirations.
We believe you can access your own wisdom, your own skills, your own experience, and own dreams. Our intention is to help you actualize those areas and live an awakened, authentic, and fulfilling life while leading your organization to world class status in your field or industry.
We'll cover a range of topics from business decision-making, reinventing your business model, aligning your business to better sustainability, designing your living legacy, and creating thriving relationships to acting on your insights, achieving a new level of leadership and mindfulness, and deep listening to yourself.
The Rise To Legendary Visionary Leader Retreat takes place in Zihuatanejo, Mexico nestled on a cliff overlooking the Zihuatanejo Bay where you can catch the sunrise each morning with unobstructed views. We use nature as a tool to connect you to the insights, wisdom and beauty that exists within you. 
 The entire villa is cozy, calming, and beautiful to help you relax and recharge:

Cozy couches in a calming, intimate outdoor spaces

Gorgeous views with easy access to nearby beaches by water taxi

Healthy, locally-sourced meals to nourish you, chef prepared daily

Your very own room with king sized bed and ensuite bathroom

Outdoor exploration like snorkeling to spot tropical sea life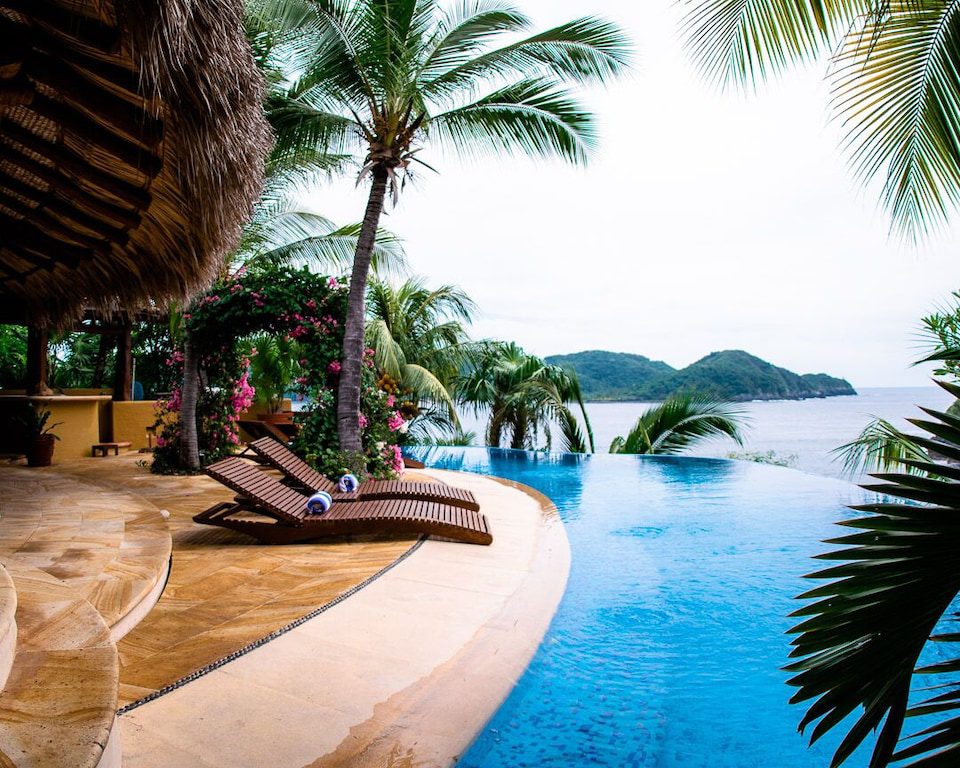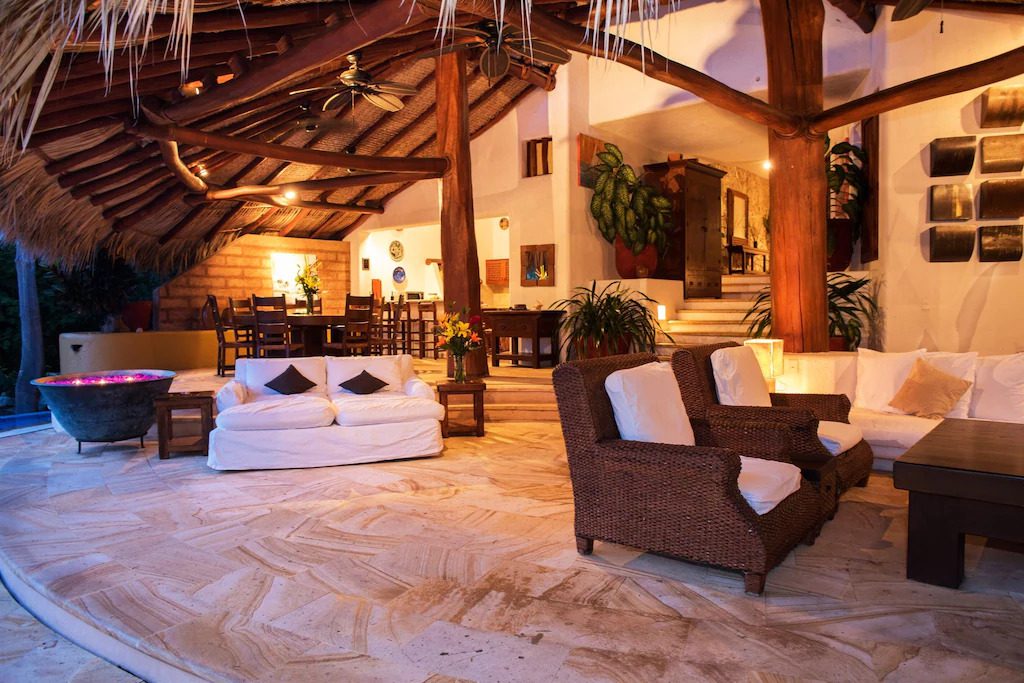 As humans, we are so focused on doing more, working more, and giving more, without stopping to take time for our own well-being. You'll be provided with the opportunity to recalibrate, reconnect, decompress and shed the armor that builds over time ultimately keeping you from growing as a mother, a partner, a friend, a business owner, and a leader. After four days of connecting with others, you will leave rejuvenated without a more profound sense of self and calm as you navigate the next chapter in your journey..

You'll feel more free and open to possibility than ever before!
You have an established business




You are highly skilled at your craft and have successful case studies

You spend most of your time leading and serving others

You want to take a holistic approach to growth vs. compartmentalizing

You want to do things YOUR WAY, not in a cookie-cutter way

You want to have the experience of a lifetime

You are a full-bodied "YES!! This was made for me!"
leaRenewed confidence in self that helps you lead yourself, your clients, your team, and your company more authentically

Peace and trust in navigating uncertainty in a more bold way moving forward

Clarity of your personal and professional passions and what you value to help you align your work and your way of doing things in the world as well as in your field of expertise

Increased dedication to being the embodied leader of your movement and calling as well as in your home

Intentional presence that will foster deeper listening to those you lead and work with 

Increased self-confidence creating more effective influence in your relationships and leadership roles

An empowered and powerful presence

Deep listening skills 

Renewed wellbeing and invigoration for your life and work

Connection and networking with other visionary leaders from around the world

Re-invigorated vitality and hope for what's possible
Rise To Legendary Visionary Leader Retreat?


> Four days of transformational facilitation based on a holistic approach that
combines all aspects of your life and business
> Breakfast, Lunch, and Dinner each day prepared by in-house chef

> Private Ensuite King Room
> Breathtaking views of Zihuatanejo Bay where you can watch the sunrise each morning
> Two expansive villas, outdoor living style complete with two infinity pools
> Daily exercise and body movement
> Nature excursions throughout retreat
> Connection and collaboration opportunities with like-minded leaders
> Time to rest, relax, play and enjoy yourself
You Deserve It All!
Something deeper, richer, juicier. You'll find that and more at the Rise To Legendary Visionary Leader Retreat. We are diving into some of our core methodologies and combining it with beautiful outdoor experiences and the intimacy of a group of women who get you because they are in a similar path as you.

We'd love to see you this Fall. It's going to be incredible.
Your investment is $7,000 and includes 5 nights and 4 days of accommodations in a stunning villa where you'll have your own ensuite King room, all of your meals provided, facilitation, excursions, and activities.
Pay all at once or two easy interest-free payments. Your choice. Reserve your spot! We have room for 7 leaders.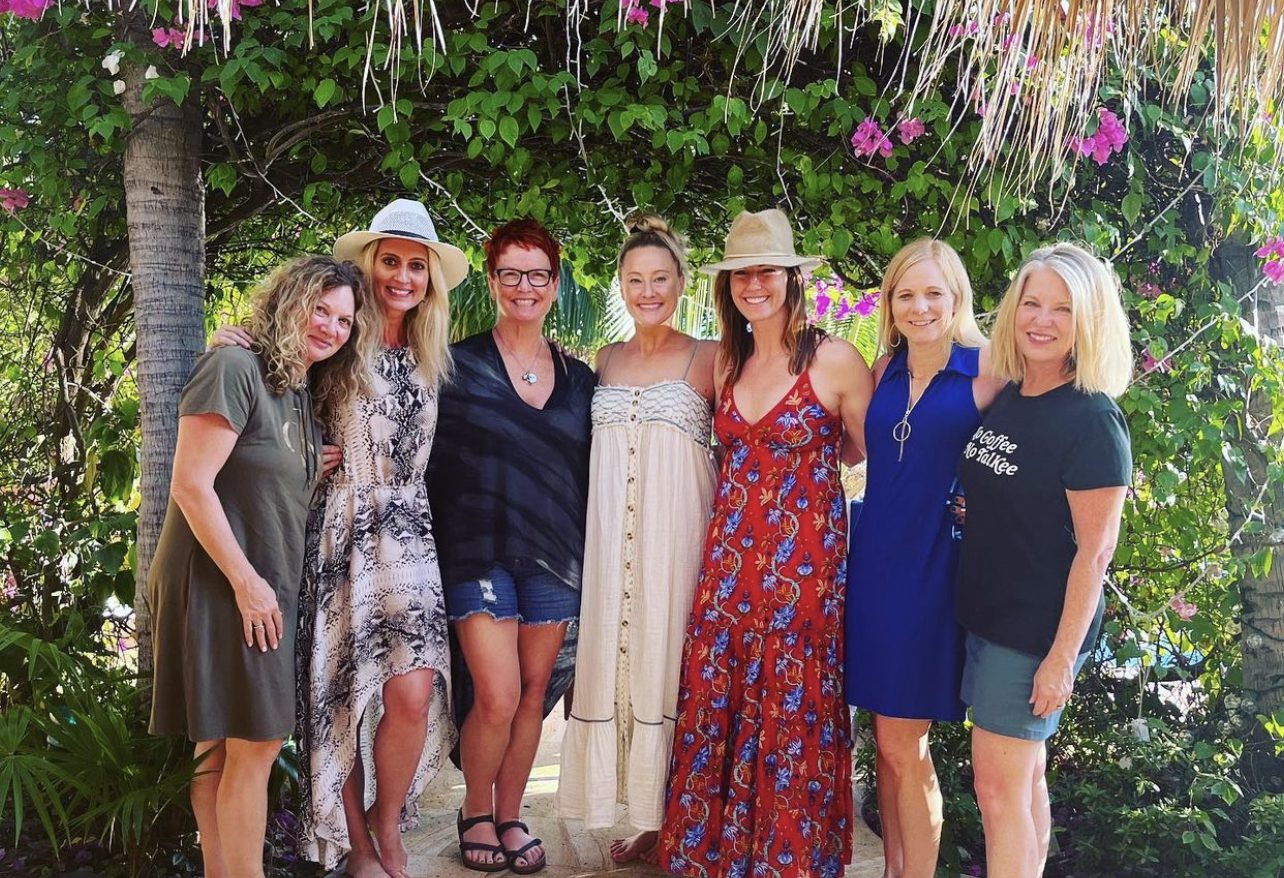 Pay in Full
$7,000
Non- Refundable
Installment Plan
2 Equal Payments of:
$3,500
Non- Refundable
What is the arrival date?
Villa Check-In is 3 pm CT
TBD (last week in October or first week in November)

What is the departure date?
Villa Check-Out is 11 am CT
TBD (last week in October or first week in November)
What airport do I fly into?
How far is the airport from the villa?
What happens after I secure my spot and checkout?
As soon as you secure your spot at the retreat you will receive an email with all of the details you'll need. We have an event coordinator who will communicate with you between the time you secure your spot and leading up to the retreat.
How many people will be on the retreat?
We have room for 7 so it will be intimate!
Do you give refunds if I decide not to attend?
Due to the nature of the retreat and the limited number of spots available, there are no refunds. We reserve the right to refuse any refund request.

Do you guarantee a specific result?
We guarantee you'll have the exact experience YOU are meant to have. At the beginning of the retreat you will set an intention that we fully expect you to meet for yourself. Our retreats are highly experiential, full body, mind, and soul experiences. Your result will be your result.