RISING TO YOUR NEXT LEVEL

REQUIRES THE RIGHT CONVICTION, COMMITMENT, AND CONFIDENCE
Each new level of success you achieve will require something different from you.
And not just business strategies, structures, and systems.
Sure, those things are vital.
Because how you choose to approach each of them drastically affects how far you'll go, and more importantly, the kind of lifestyle you'll have along the way. And smart, simple, and strategic moves mean much less stress and much more freedom in your business and your life, no matter where you're at.
But reaching higher levels also takes a shift in the depth of your internal (and external) commitment to expansion as the leader of your life and business.
A signal to yourself that how far you've already come isn't the limit for you.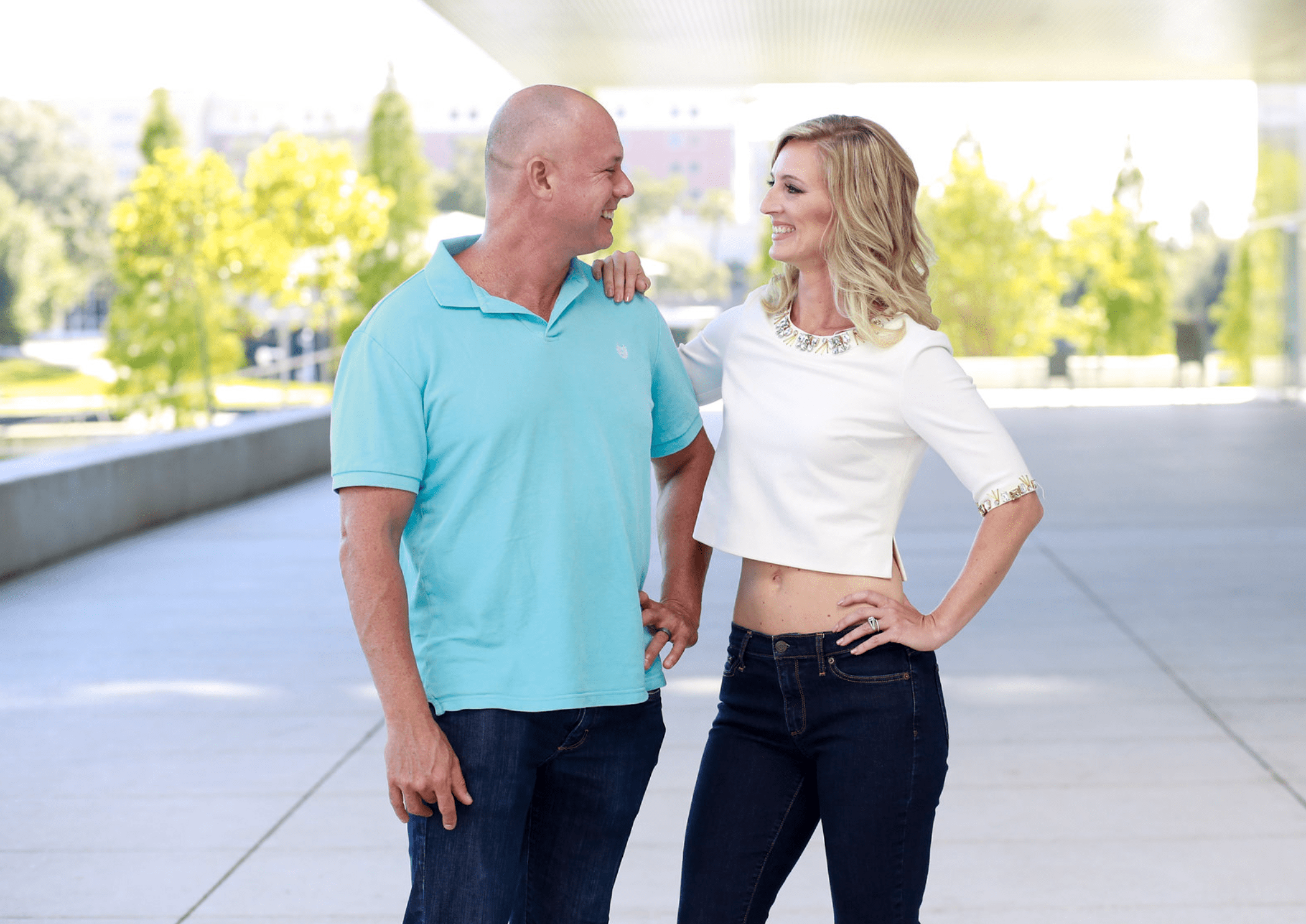 It takes intentional moves to ascend beyond the comfort of six-figures

into multiple six and seven-figures and onward as the leader of a rapidly growing company and team.
You need an environment that nurtures and guides your growth and the heightened high performance mindset to match.
You need to be surrounded by experienced mentors and highly-motivated people who have reached levels above and beyond what you may even be aware you're capable of. People who have the knowledge, connections, and vibrational momentum that invariably affects everything around them.
We've seen countless entrepreneurs who hit 6-figures and then sadly plateau.
Some stay there, precariously hovering while others eventually watch as their hard work slowly slips away from lack of inspiration, motivation, and stimulation.
And it's not because they're not capable. The worst part is, some of them could have reached incredible places well beyond the moment where they gave into uncertainty and fear. Their next level was just waiting for them to say "yes".
But instead they said "later" or questioned just how far they were meant to rise.
SO THE QUESTION IS NOW:
Are you ready to unlock the next level in your life? Are you ready to see what you are truly capable of?
Because if you are, this opportunity is for you. It's time to get up close and personal with mentors who can shift the way you think, so you can see opportunities before you that you've never even imagined. Expansion is not optional to your growth, it's essential.
It's where exceptional innovation, intellectual revolution, and entrepreneurial quantum leaps happen.
You need to be around mentors who can equip you with new strategies, tools, connections and insider information that will open the door to the next level of life, progress, leadership and growth.

Together, Shawn and I will carefully craft and customize a 1.5 day VIP Retreat experience to help you elevate, differentiate and accelerate yourself personally and professionally.
We have a very holistic approach and believe in designing a life FIRST then building a business that is aligned with your desired lifestyle. What we've found is you can either design a life and be the CEO of your business OR you can build a business which will be the CEO of your life.
During our time together you will accomplish what would have taken months or even years in a matter of hours.
These immersion experiences are designed to help you future cast your long range vision, future cast your long range mindset, as well as layout the exact plan to accomplish the next seven figure leap in your leadership.
This is your chance to step into your greatness AND get the practical, strategic, and tactical knowledge you need for your ultimate growth and success.
Your VIP Experience Includes:
​Pre VIP Experience Business and Life Assessment
​Pre-VIP Prep Call with Megan/Shawn
​A completely customized, done with you, solution to lay out the exact execution of your seven figure plan
​Hypnotherapy session during experience along with a High Performance Plan
​30 days of access to Megan/Shawn for audio consultancy via Voxer AND a Post Strategy Call + a Post Hypnotherapy Session
We will incorporate the following business components (100% customized to you):
​12 Month Financial and Profit Plan
​7-Figure business model and scalable offer systemization that matches your impact and financial goals
​Identify your personalized growth strategy to build brand recognition, positioning and visibility
​Development best practices for your workflows and company wide process improvement
​Discover areas to upgrade client experience to extend the lifetime value of your client
​Identify team necessary for support over the next 12 – 18 months and focus on developing your leadership skills
We'll also incorporate how to build in high performance habits so that you aren't working 80 hours a week, aren't feeling stressed or burned out, and take care of your mind, body and soul 24/7. This is the lifeblood of your long term vision being sustainable.
Payment Option:
2 Payments of $5,000
If you're ready, we're ready.
Apply now so we can connect and make sure we're a good fit for each other.